Our products
At our modern production facilities located in different european countries we fabricate articles for exclusive interior design. e-Delux responds to the client's requirements respecting new tendencies at the same time. We fabricate according to the latest state of art only using raw material of highest quality.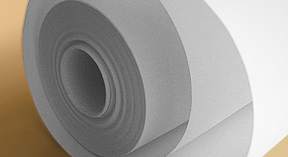 Profhome® non-woven lining paper
One of our main products is wall liner that we produce and distribute in different thicknesses. Impeccably smooth walls – the new tendency in modern interior design. There are more and more interested enthusiasts. Quality and longevity are two important points that we respect in our production. At the same time we think of our customers and fabricate a lining paper that is easy to handle and harmless to the customer.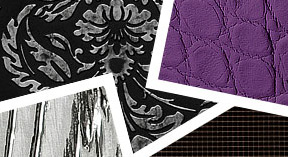 WallFace® wall panels
Wall panels are getting more and more important in the business of interior design and construction of shops and exposition stands. In modern production facilities we produce adhesive-backed wall panels in varios 3D styles that turn into attractive eye-catchers every wall or other surface. In the fabrication we process only high quality materials without PVC.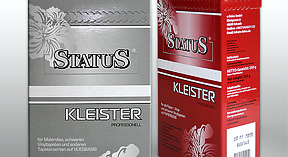 STATUS adhesive
As a complement on our range of products and in cooperation with the EDEM wallpaper factory we produce a quality adhesive that meets the highest expectations. STATUS paste for non-woven backed wallpaper and STATUS paste for paper-backed wallpaper are most suitable for paperhanging and refurbishment of all kinds of walls and ceilings, don't leave ugly marks and reliably protect against any kind of fungus.
How to become a business partner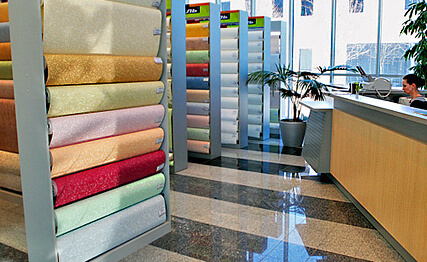 You are a retailer, interior designer or craftsman and interested in distributing our products in your region?
We are located in Erkrath (close to Dusseldorf) where we have available our warehouse and product exhibiton where you can get information about our large range of products as well as to convince yourself of their excellent quality.
Contact us. We are looking forward to your request.